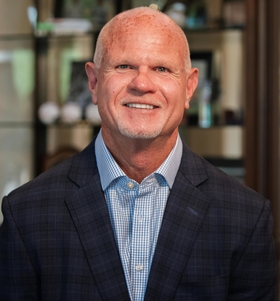 Jim "The Rookie" Morris
Motivational Speaker - Former MLB Pitcher - Author - Consultant - Educator - Coach
Jim Morris was a high school science teacher and coach in west Texas who miraculously made it the Major Leagues at the age of 35. His life story made cinematic history with the heartwarming and unforgettable Disney movie, The Rookie, starring Dennis Quaid. Jim pitched two seasons for the Tampa Bay Devil Rays reaching speeds up to 102mph and chose to retire to raise his children. Since 2000, Jim has been a highly sought-after motivational speaker traveling the world inspiring audiences to follow their dreams and never give up.
In his latest book, Dream Makers: Surround Yourself with the Best to Be Your Best, Jim shares more of his incredible life story including the people who helped make him the success he is today: his Dream Makers.
Jim has been honored to receive a Lifetime Achievement award from the Bobby Bragan Youth Foundation, a CAMIE award for Character and Morality in Entertainment for The Rookie, has been involved with BCFS, Arms of Hope, Texas Youth Commission and other philanthropic efforts. He launched his own Foundation in 2015 giving back to underserved communities and children. Jim and his wife, Shawna, have raised five children and live near San Antonio.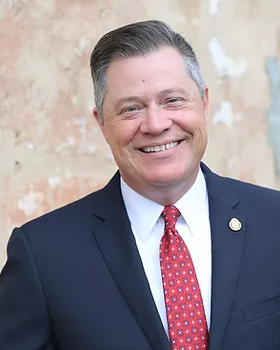 Mr. Paul D. Butler
Back by popular demand, we are thrilled to have Paul Butler return as our MC for his 5th CODY CONNECT Conference!
Paul Butler is an internationally renowned speaker, presenter, instructor, and entertainer. He holds a Bachelor's Degree in Communication with aconcentration in Culture and Communication, as well as an Associate's Degree in Criminal Justice. He excels in the areas of motivation, leadership, customer service, and attitude empowerment. During his 27 years of law enforcement, he has been a public servant, training officer, sergeant, crisis negotiator, chief of police, and chief deputy. These opportunities have given him a unique perspective on a vast array of situations and circumstances that many people find themselves in every day. These experiences have helped him to develop the answers to questions and cures to problems most people are facing at work and in life on a continual basis. Paul became the chief of police of the Aynor Police Department at 22 years of age, making him the youngest police chief in the history of South Carolina. Born and raised on a small farm, his parents served as examples of hard work, common sense, personal responsibility, and respect for self and others. This has played heavily in his success in life and within each organization in which he has served.